This week, Dunottar School in Reigate Surrey celebrated A level English literature student Lila, who has been offered a partial scholarship to study English literature at Cambridge University for two weeks in the summer.
Lila is a runner up in an international essay writing competition, run by Immerse Education, an award-winning company, specialising in providing exceptional academic programmes to students from around the world. Its annual essay writing competition provides the opportunity for students to submit essay responses to a pre-set question relating to their chosen subject. Lila chose to write 500 words about the most influential author in English literature in the twentieth century.
Lila, an extensive reader, commented: "I googled the competition and decided to enter it. I couldn't believe it when I learnt that I was one of the winners—I was excited and shocked!"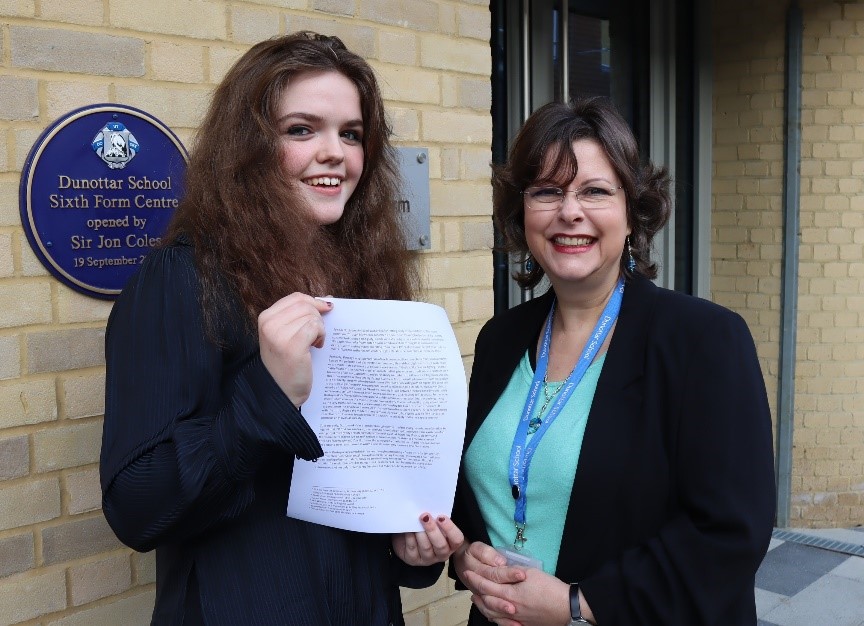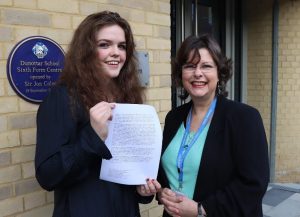 Head of English, at Dunottar, Mrs Lewis, said: "Instead of writing about a twentieth-century English author, Lila chose to write about a Russian nineteenth-century author, Dostoevsky.
"Her essay focused on how his ideas transcended time and the impact that his writing had on twentieth-century literature. Choosing a more conceptual approach would have made her essay stand out against those of her competitors.
"I'm very proud of her achievements," she added. "Well done!"