For the musically talented
We believe that every child should be encouraged to learn Music and have opportunities to thrive both in and outside of the classroom.
The Music Department at Dunottar is dynamic and fast-paced, providing opportunities for all pupils in the school to nurture their curiosity in the subject and take part in a busy line-up of concerts and events.
Musical Clubs
The department is known for its progressiveness and inclusivity; a broad programme of musical clubs and ensembles are on offer. These typically include:
Lower School Singers
Chamber Choir
Jazz Band
Training Orchestra
Chamber Ensemble
Ukulele Club
Band Skills
Arts Award
Concerts and Festivals
Pupils perform in termly informal concerts, Carol Services, formal concerts in local venues and whole-school assemblies. Pupils have the opportunity to perform in high-profile venues such as the Royal Albert Hall, as well as taking part in workshops and masterclasses with professional visiting musicians. Every pupil competes with their house in the annual whole-school House Music festival, which also gives our more experienced instrumentalists and singers a platform to excel.
Collaboration is at the heart of musical life at Dunottar. The music and drama departments work closely together to put on a school musical each year, Creative Arts Weeks and Scholars' Showcases. Dunottar also takes advantages of the mass-school music events organised by United Learning. Past trips have included whole year-group trips to 'Zimbe!' at London's Lyceum Theatre and 'Wassail' at Southwark Cathedral.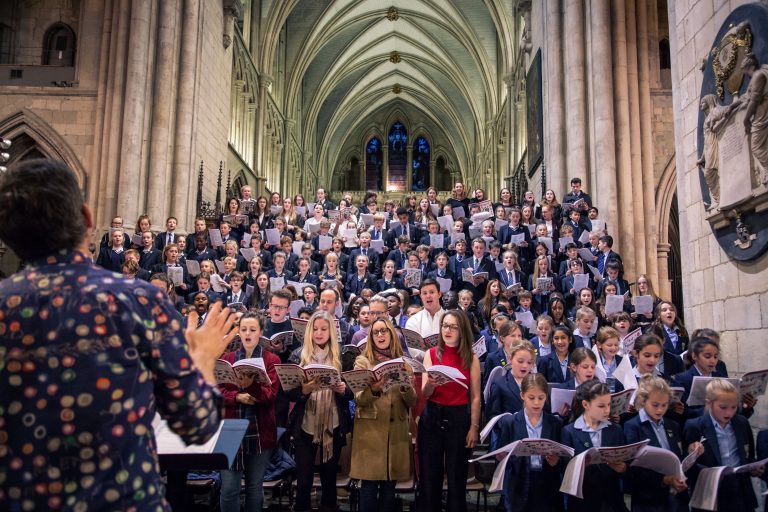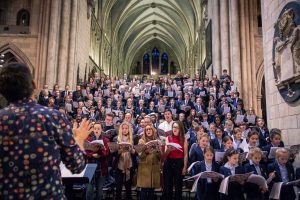 Weekly Music Lessons
All pupils in Years 7-9 have weekly music lessons which are taught by specialist subject teachers. Pupils learn about a different musical topic every half term; through this they develop keyboard skills, learn to play the ukulele and engage in group singing activities. Year 7 traditionally sing as a massed choir at our annual carol service and also attend the O2 Arena to sing at the Young Voices concerts.
Facilities
To accommodate the growth of the school and growing demand for music space, musicians at Dunottar benefit from new Performing Arts Centre with a purpose-built 500-seater theatre, five new practice rooms and music classrooms which opened in January 2021. The Performing Arts Centre is equipped with two music classrooms, a large collection of classroom instruments, a class set of ukuleles, violins and state of the art electric Yamaha keyboards. All pupils learn how to compose and arrange music in class using Sibelius and Garageband on Apple iMacs.
Individual lessons
A high number of pupils take one-to-one lessons with our dedicated and experienced team of peripatetic teachers. Those taking GCSE, A Level and music scholars also enjoy opportunities to lead co-curricular music ensembles and clubs.
Many of our pupils aspire to apply for music courses at Universities and Music Colleges.