Computing underpins almost all areas of the modern world and the rate at which technology is transforming the workplace means that we live in a world where many school children will work in technology based roles that do not yet exist. It is essential, therefore, that future generations can apply digital skills with confidence.  Businesses are increasingly seeking pupils who understand computing and are able to be independent and creative problem solvers.
Whatever school they attend or what field they plan to go into, every student should have the opportunity to understand the principles and practices of computing. This will broaden their career opportunities and is critical to developing a globally competitive workforce for the 21st century. Google could not have been founded and could not have grown without top quality computer science education. – Ronan Harris, UK MD of Google
At Dunottar we seek to give pupils a wide range of experiences, building their knowledge, skills and confidence from Year 7 through a variety of projects.
Year 7
In Year 7, pupils start to learn about the hardware in a computer system and explore "What do all computing devices have in common?". They investigate how text, images and numbers are stored in a computer and develop their programming skills using the BBC micro:bit computer, sphero robotic balls and Lego mindstorms robots.
Year 8
In Year 8 we ask "What happens when you type a web address into your browser? How does the page appear?" and study how the Internet works.  Pupils use HTML to code their own webpages and graphic design tools to create web graphics for their site.  Their programming skills are further enhanced by using sphero robotic balls and the Python programming language.  We encourage them to be independent and tenacious when solving problems.  At Dunottar we are part of the #TechWeCan project, a partnership between industry and schools with the aim of giving pupils an insight into various roles in technology and inspiring pupils to consider technology based careers.
Year 9
By Year 9 pupils have advanced into more confident programmers.  We give them a chance to explore the hardware parts inside a computer and promote a hands-on approach, encouraging pupils who may have built their own PC to demonstrate to others how they went about it.
Beyond the Classroom
We have a thriving Lego robotics club where pupils work in teams and compete against other schools in the International First Lego League Robotics Competition.  Once the competition is over, we encourage pupils to explore their own interests with the robots and this has ranged from running sumo-wrestling robot competitions to building a walking elephant robot.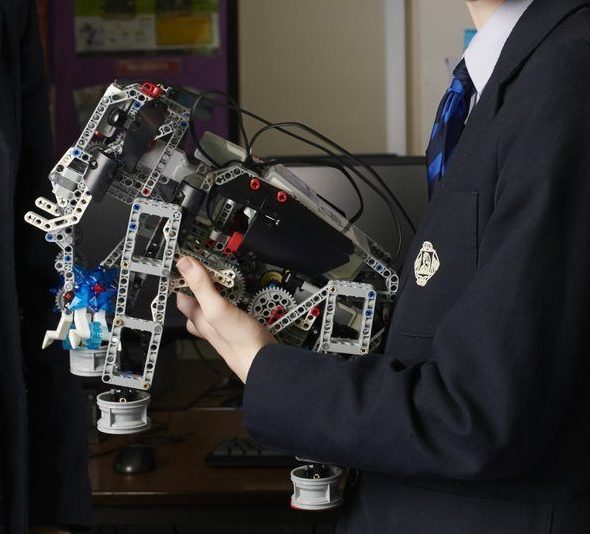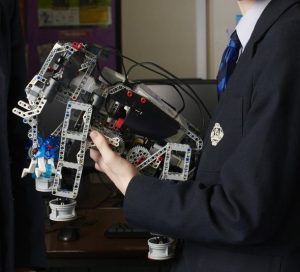 As part of their STEM week activities, pupils have the opportunity to program robots in teams to carry out various missions. During Arts week, pupils use stop motion software to animate Lego characters for a play.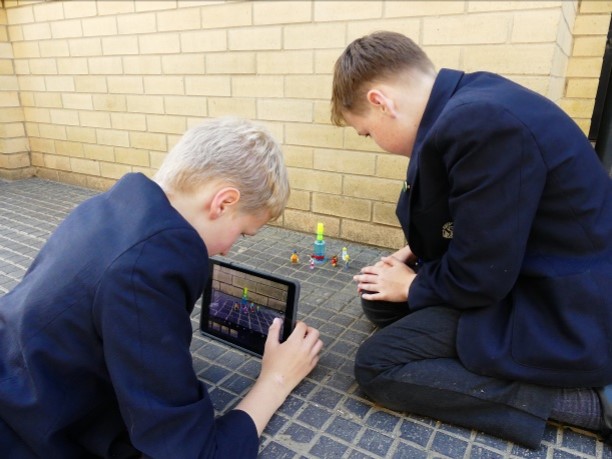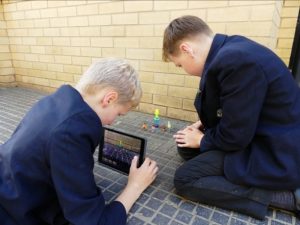 GCSE pupils can spend a day visiting multinational technology company Google's offices in London.
Each year, pupils can participate in the BEBRAS University of Oxford computational thinking competition.
Through our network of links with local companies, we play host to a range of guest speakers who are able to offer insights into different technology careers.