On Friday 8th November, 20 pupils in years 3-6 from local primary and prep schools attended our magical orchestra workshop.
Led by the Chamber Ensemble, pupils of all abilities learned pieces from Harry Potter and The Greatest Showman, culminating in a concert for parents, led by Dunottar's Director of Music, Emily Pettet, wielding a Harry Potter conducting wand!
"Thank you so much for the Orchestra Workshop….the concert was really lovely and very impressive after only two hours of working together" 
Parent of pupil taking part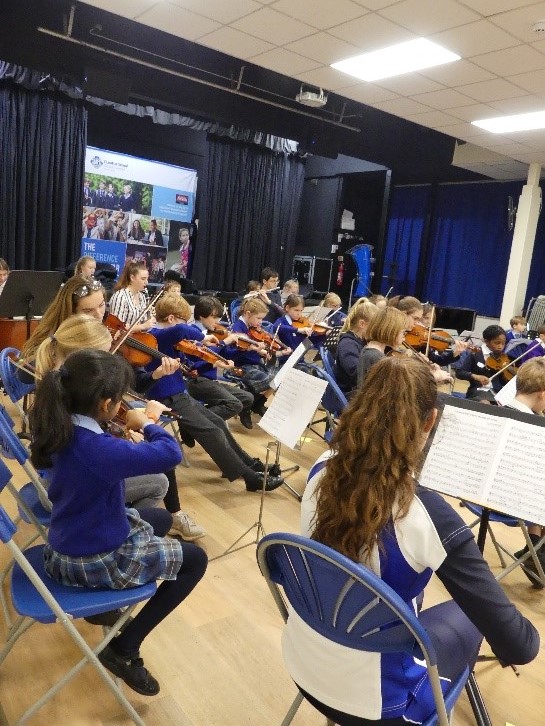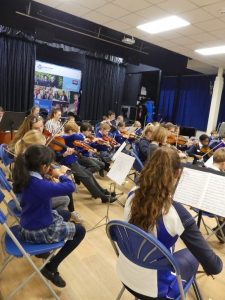 "One of the highlights for me was seeing our older pupils playing and being role models alongside the younger children, helping and inspiring them to be their best."
Mark Tottman –  Headmaster
Dunottar welcomes all pupils with Grade 4 and above to join their chamber Ensemble which rehearses every Friday. Please contact the school for further details (01737 761945).