On Tuesday 17th September, our Sports Department hosted a sports and nutrition careers evening, with VIP guests from Sky Sports and the Belfast Telegraph.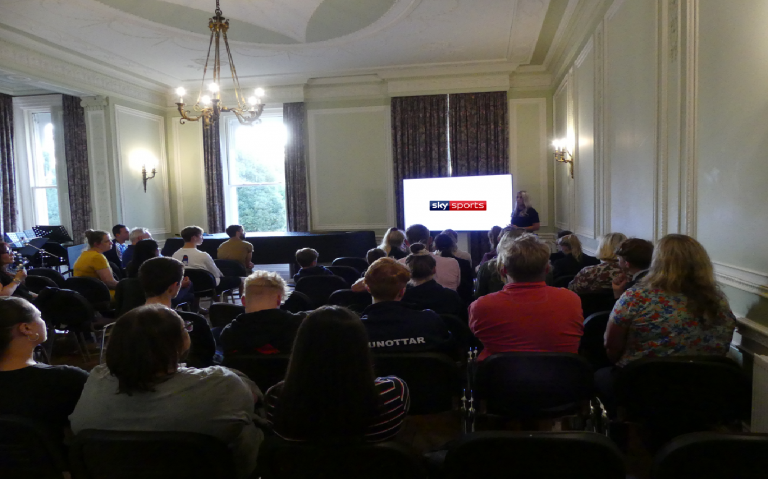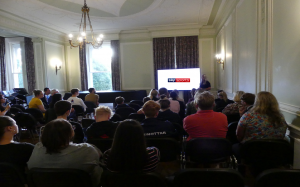 This was the first in Dunottar's series of 2019/2020 careers evenings; designed to provide pupils and parents with invaluable access to industry experts to inspire and ignite their curiosity.
"This year, we were delighted to welcome back to Dunottar Emma Paton (Dunottar Leaver 2005), who now works as a Sky Sports News Presenter and Reporter. Emma captivated the evening's audience with insight into how she accessed the profession, and how through fierce determination she realised her dream to become a presenter".    Simon Manning – Director of Sport
Alongside Emma, physiotherapist Fred Manning spoke to the pupils about his role, as both a clinical and football team physio, followed by James Tait, whose creative video footage profiling the 'day-in-a-life' of a newspaper journalist provided a valuable reflection on the roles, responsibilities and hours a journalist is required to dedicate to their profession.
Finally, the evening concluded with a presentation from Gary Laybourne (Head of Coaching at Coach Core Programme).  Gary talked about his inspirational role educating 16-24 year olds who are not in education, providing impactful sports coaching apprenticeships that develop their talents providing them with a range of vital skills for sport, work and life.
"The evening was jam-packed with interesting career stories, all very varied and completely different in terms of skill set, however one common strand that every presenter referenced was the importance of saying yes to opportunities, training and work experience and not to limit your prospects by specialising too early on.  I found this advice very thought provoking".
Lauren Cole, Year 13 Sports Scholar