Pupils at Dunottar School in Reigate in the 2017-8 academic year raised a total of £8,461.84 for national and international charities.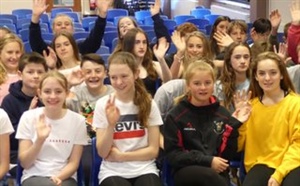 These charities ranged from Alzheimer's Society, a charity that supports those affected by dementia, to Kids for Kids, an organisation that aims to help malnourished children in Darfur, Sudan.
Dunottar's charity committee of pupils voted to support a different charity every half term. They then organised fundraising through cake sales, wearing their own clothes for the day amongst other initiatives.
Mathematics teacher and head of fundraising, LucyAnne Chessell, said: "The Dunottar pupils, led by our enthusiastic charity committee, should be proud of their fundraising achievements. I am very much looking forward to the students' ideas for the 2018-9 academic year."