Pupils at Dunottar School in Reigate have raised £500 for Alzheimer's Society, a charity that supports those affected by dementia—a set of symptoms that may include memory loss and difficulties with thinking, problem-solving or language.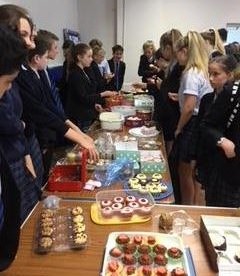 Dunottar's charity committee of pupils voted to support Alzheimer's Society for the second half of the summer term after a moving speech by committee member Jemma, who has three grandparents affected by dementia.
She said: "I have seen first-hand how this cruel disease affects them, our family, their friends and me."
Enterprising students held cake sales to raise essential cash for the charity. The whole school also boosted donations by ditching their uniforms and wearing their own clothes for the day.
Mathematics teacher and head of fundraising, LucyAnne Chessell, said: "This was a wonderful effort from all of the students for such a worthwhile charity, rounding off a fantastic year of fundraising."