Year 9 boys from Dunottar School in Reigate have been declared winners of the 2017/8 South Surrey District Cross-Country Championships.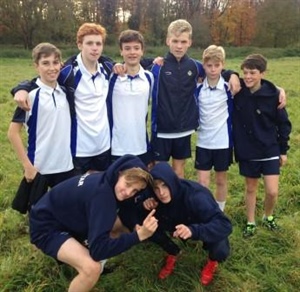 The Boys' District Cross Country event took place two weeks ago at Gatton Park, owned by the Royal Alexander and Albert School. Year 7-11 pupils attended the event, along with representatives from schools in South Surrey.
Mark Tottman, Headmaster of Dunottar, said: "We offer a wide range of sports for our pupils at Dunottar, and we challenge pupils to be the best that they can be. Our cross-country runners have risen to the challenge."
Simon Manning, Director of Sport at Dunottar School, commented: "We are absolutely thrilled with how well the Year 9 boys in particular performed. For a relatively small school to outperform many far bigger schools in the state and independent sector was a real achievement for our boys, and one that we're very proud of."
Over the summer, Simon Manning was ranked highest ranked British male in the World Icosathlon Championships in Belgium.