Pupils and staff from Dunottar School in Reigate have raised over £200 for a local charity.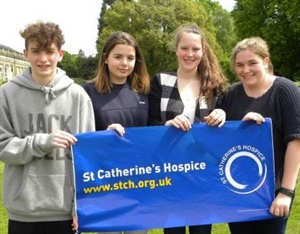 Last Friday, they ditched their uniforms and donned their own clothes to raise £255.16 in support of St. Catherine's Hospice.
Lawrie Mallyon from St. Catherine's in Crawley visited Dunottar last week and talked about the charity in assembly.
Chair of the charity committee, Deputy Head Teacher Marc Broughton, commented: "It was great to welcome Lawrie to the school to talk to the pupils about the hospice and to then be able to raise funds to support such a worthwhile organisation."
Last December, Dunottar School also raised £258.18 for St. Catherine's Hospice from a carol service collection.