A student from Dunottar School in Reigate has won a drama category at the Redhill and Reigate Music and Drama Festival—with honours.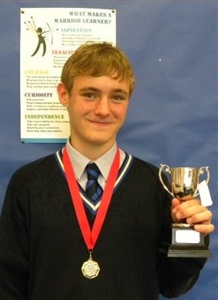 Joshua won first place with honours for the solo drama aged 12-13 category with his monologue from 'Ernie's Incredible Illucinations' by Alan Ayckbourn.
The talented teenager, whose drama hobby stretches back ten years, has a LAMDA Speech and Drama qualification, for which he was awarded grade 4 with distinction.
His teacher, the actor and director Charlie Watts, commented: "Josh's performance was polished and truthful: he thoroughly deserves his award."
Well done also to Jazmine, who gained a second place with honours for the solo drama aged 9-11 category. She gave an excellent performance of her monologue from 'In Control' by Clifford Jury.