Pupils from Dunottar School in Reigate were treated to time off curriculum just before half term in order to learn more about internet safety, law and ethics.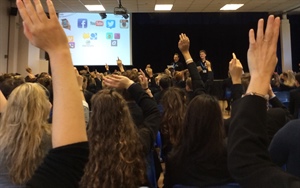 Representatives from Eagle Radio's community and education branch visited the school to train students on how to protect themselves on social media sites.
The whole school enjoyed an extended assembly, and there were contributions from many of the pupils, most of whom have social networking accounts.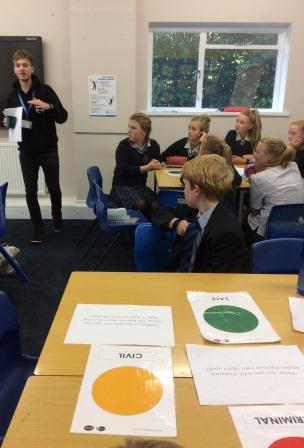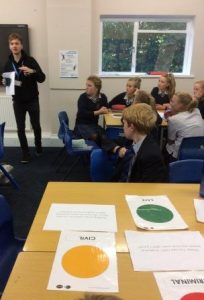 Later in the morning, each year group took part in a hands-on workshop, full of exciting interactive tasks, which were designed to check their understanding of the law and ethics.
In the first of two follow-up Personal, Social and Health Education (PSHE) lessons, the pupils were then challenged to create a legal and safe blog.
Head teacher Rowena Cole commented: "The whole day was driven by Head of Upper School Nicky Jackson and Head of Lower School Abi Welsh, following some CPD they had with Eagle Radio in the summer.  It's good to see the whole school benefitting from the continuing professional development of our excellent staff."
Eagle Radio's Education Team is made up of Broadcast Tutors and Producers, who are experienced in a variety of backgrounds. They have worked with over a hundred schools in Surrey and Hampshire in the past academic year.