A former Dunottar student has been awarded the British Empire Medal for services to children and young people.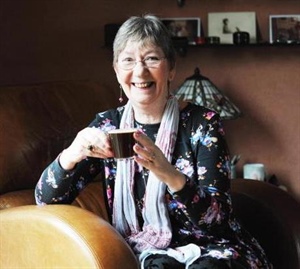 Mrs Margot Small, who left Dunottar School in 1967, has done extensive volunteer work at a children's centre in Lancashire.
When she received the letter about the British Empire Medal, she was "totally shocked."
The retired nurse and health visitor became aware of the many difficult and challenging situations families find themselves in when she worked at a doctor's surgery for 19 years.
"There were many problems such as drugs, drink, unemployment, poor housing etc.," she commented.
When she retired, she decided to volunteer at the local children's centre in Burnley Wood. She visited families and ran a group for teenage mums and dads, helping them with self-esteem, money problems and practical skills such as cooking. She also helped those who wanted to return to education, and she did supervised contact for families whose children had been taken into care.
Mrs Small is looking forward to receiving her medal, which will be presented by the Lord Lieutenant of Lancashire at a ceremony at Lancaster Castle. She has also been invited to one of Her Majesty's garden parties at Buckingham Palace later this year. "I will have to wear a hat," she said. "I have never worn one before!"