A student from Dunottar School in Reigate has been offered a place at Oxford University.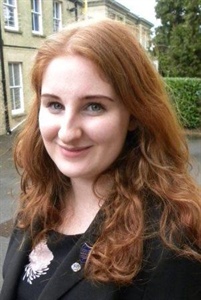 Cesca is hoping to read a four-year Master's degree in Physics at Pembroke College.
The School Captain was so nervous when the offer came through that she asked her friends to open the email for her.
She said: "I was overwhelmed when they told me that Oxford has offered me a place. I have to get an A* in Maths or Physics, though, so there's a bit of trepidation there!"
Last year, the aspiring physicist gained a gold certificate in the Senior Mathematics Challenge, run by the United Kingdom Mathematics Trust. Her score was so high that she went through to the 'Senior Kangaroo' round, a paper that it sat by invitation only, the results of which are pending.
Her love of the subject is so great that she spent part of her summer studying Physics at Cambridge University as part of a Senior Physics Challenge (SPC). She is also through to the second round of the British Physics Olympiad, which holds physics competitions to recognise excellence in young physicists.
Head teacher, Rowena Cole, said: "Cesca is a fantastic student, and I have every confidence she will exceed the grades asked for in her university offer. I am incredibly proud of her and delighted that her hard work has paid off."
Cesca commented: "I'm really passionate about particle physics, and my ultimate dream is to work at CERN in Geneva."