A pupil from a school in Reigate has been selected to represent Britain at the World Deaf Swimming Championships in America.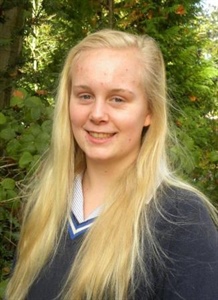 Polly, a student at Dunottar School, will be swimming on Team GB at the championships in San Antonio, Texas, USA in August 2015.
She learned of the news this weekend, when she was competing at the National Disability Swimming Championships in Manchester.
Mother Saines commented: "We are, of course, EXTREMELY proud of Polly!"
As an added bonus, in Manchester she won two silver (100 metres butterfly and 200 metres individual medley) and three bronze medals (50 metres butterfly, 100 metre freestyle and 100 metres backstroke).