A successful published author has made a gift of signed copies of her novels to Dunottar School in Reigate.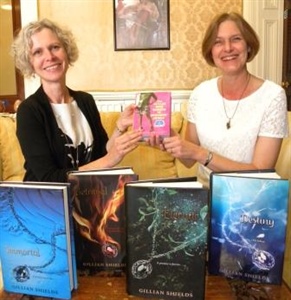 Gillian Shields has published over forty books for children, ranging from pre-school age to teenagers and young adults.
Mrs Shields, who has recently started to teach drama at the school, presented the school with a series of books (Immortal, Betrayal, Eternal and Destiny), which she describes as Gothic ghost romances. She also gave the library a copy of her favourite book, a comedy about reality television, called The Actual Real Reality of Jennifer James.
Dunottar's English teacher and librarian Christina Turner said: "We were very excited to receive books written by our new drama teacher, Gillian Shields. She's been incredibly generous. I'm sure the pupils will enjoy reading her books!"