A pupil from Dunottar School in Reigate has aced her play with a successful summer of tennis at regional and county level.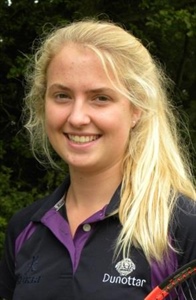 Emily won the under 18 category at East Lothian Open Tennis Tournament in Scotland's North Berwick in July. She followed this success by winning the same category at the Sutton Tennis and Squash Club Junior Open Tournament in August. Finally, she was runner-up in the Surrey County Closed Championships Open Women's Singles at the end of last month.
The 17-year-old is ranked third in the county for under 18s, and is ranked just outside the top 50 nationally for under 18s. In the national Open Females tennis category, she's in the top 200 in the country.
Proud mother Julie Boden commented: "I'm very proud of Emily's achievements this summer—it's a reflection of her hard work."
A member of Reigate Tennis Club, Emily has recently gained her level two coaching award, which qualifies her to support the club's Sunday coaching sessions with a group of hearing-impaired children.
Emily is currently studying A' levels in physical education, maths, and business and economics. She is hoping to study sports management at university.
Head Teacher Rowena Cole said: "It is fantastic to see one of our sports scholars achieving success in their chosen sport. Studying for A' levels alongside competing at regional level is quite a balancing act, and I congratulate Emily on her achievements."