A student from Dunottar School in Reigate has bagged two silver medals in badminton.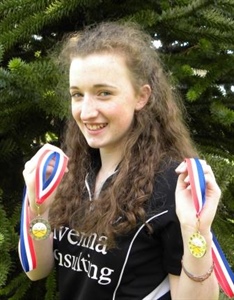 Sophie Palacci, 14, competed in the Crawley District Junior Tournament this weekend at the K2 Stadium, where she won silver medals for girls' singles and girls' doubles in the Under 15 age group.
A member of Albury Junior Badminton Club, the Year 10 student has been training every Monday with the Surrey Squad and has represented them in matches against Sussex and Hertfordshire.
"Sophie has continued to train hard this season," commented her mother, Kirsty Palacci, "and her hard work has paid off."
Elaine Pieters, Head of Physical Education at Dunottar School, said: "Sophie has all the qualities of an elite athlete. Her progress in badminton is testament to her dedication and enjoyment of the sport. We are very proud of her achievements so far."