A musician from a school in Reigate was judged 'outstanding' in Sutton Music Festival on Saturday 16 November.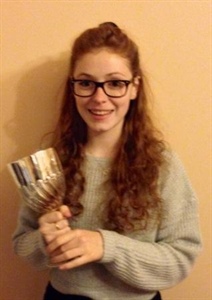 Chloe Barnes, 17, a pupil at Dunottar Reigate School for Girls, came first in the open instrumental concerto class with her performance on the oboe.
Success follows success for the talented teenager. Last month, she was offered a place in the UK's premier wind orchestra – the National Youth Wind Orchestra of Great Britain – for the second year in a row. Chloe, who aims to study music at Oxford University, impressed the judges with her audition pieces so much that she was snapped up on the spot.
Chloe's mother, Jean Barnes, commented: "We're absolutely delighted with and proud of Chloe's many music successes over the last year.
"It has been very difficult to juggle priorities with the demands GCSEs, now ASs and also music exams on other instruments but Chloe had been determined to succeed on all fronts.
"The school has and continues to be extremely supportive in helping Chloe navigate her way through all the different academic and musical challenges."