At a tournament run by England Squash and Racketball, Sara Pinggera came fifth in the Regional Closed Championships in Guildford last month. Beating junior squash players from Surrey, Kent, Sussex, Middlesex and London, she has been invited to train with the regional squad in a fortnight's time.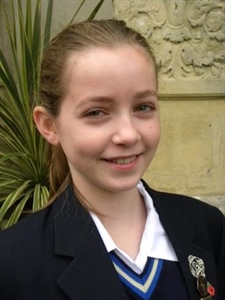 A member of Reigate Squash Club, Sara also plays for the county with Surrey Junior Squash. She was selected to play for Surrey in the Junior Inter County Championships, helping them to come second and progress to the next stage at the end of November when they will be playing in Bexley against Sussex, Kent and Middlesex.
The twelve-year-old, who has been playing squash since 2009, took part in the Surrey Youth Games in 2011 and 2012, winning a silver medal on the second occasion. She also plays squash in the internal leagues at Reigate Squash Club and is a member of the Reigate junior third team, who play in the Surrey Cup.
Her mother Lisa Pinggera commented: "Sara has improved (and continues to improve) her squash thanks to her determination, time and effort, along with the help of her coach, Clare Wright. She enjoys the challenge of a competitive match and always gives her best."