Dunottar School in Reigate hosted a Versatility Netball Tournament on Wednesday, 27th March.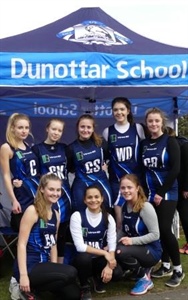 The secondary independent school welcomed netball players from Caterham School, Claremont Fan Court, Ewell Castle School, Freemen's School, Reed's School, Reigate Grammar School, Royal Alexander & Albert School and Trinity School.
The Dunottar Versatility tournament took ten teams, two from Dunottar, through all seven positions over three courts.
Head of girls' PE, Elaine Pieters, said: "It was another excellent year for the Dunottar Senior Versatility Tournament. The quality of the netball and the enjoyment had by the girls helped to make this a great event in the Dunottar calendar."